Who Is Shine Real Estate?
Shine Real Estate is consisted of a team of Melbourne based experienced property investors who have invested in properties around Melbourne & interstate for over 25 years.
Shine Real Estate was established in 2012 with the objective by combining the strengths, wealth of in-depth property knowledge & experience from each member in providing our clients with:
various property investment strategies
property development skills & experience
full property management service in residential & commercial properties for both local and overseas clients
Our mission is to dedicate our property knowledge, passion and experience to you with honesty & integrity, to contribute to your property investment success.
Your success = our success
Our motto is " We care, proactively we act, so you can relax.".
How To Connect With Us?
At Shine Real Estate we enrich the lives of every person who comes in contact with us.  We believe our success is achieved through dedicated personal service, communication, teamwork and integrity.
Contact Details:
Tel:   (03) 8521 3543
Fax : (03) 8521 3610
Mob: 0413278057
Email to: info@shinerealestate.com.au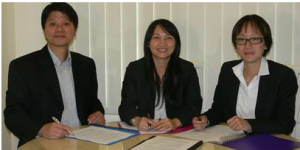 Our Values
We are a proud boutique real estate company which is united by one common goal : To contribute to the success of everyone who comes in contact with us:
Our company culture emphases on family values and everything we do in our business is based on our strong company values.
Our staff members are considered to be  a part of the family. We provide a honest, reliable, positive work environment to nurture each of our team member to grow and shine ethically in both personally and professionally to their best capabilities to serve their families and our clients.
Our strong focus in building the reliable, dependable and caring team means that we can ensure our clients are always served with their best interests in mind at all time.