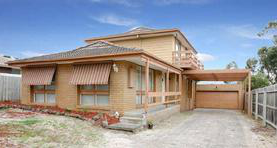 Ling – Frankston Owner Says …
Hi Vanessa & Vicki,
Great work on the re-branding!! You guys SHINE brighter than your competition and the best real estate property managers I have ever engaged.
Being a property investor, I think it's vital and most important to have an able and proactive property manager. The team at Shine Real Estate really meet the needs of a busy investor by offering a wide range of additional services such as depreciation reports, handling insurance claims, organising tradesman for repairs and maintenance.
Mostly, I appreciate Shine for always keeping me in the loop with what's going on with my tenants, property and the market. Shine conducts routine condition reports, liaise and communicate well with the tenants and myself.
Shine is also extremely price competitive with their fees, coupled with releasing the rent as soon as it has been received; there's not much more I can ask for in a managing agent. Shine really is a complete package and I hand over my properties to you with confidence so that I can relax. Thank you for your services, and I'm sure you'll be stuck with me for a long time to come.
Kind regards
Ling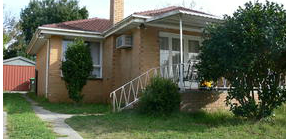 Mr & Mrs Wong – Mitcham Owners Says …
We used to self-manage our investment property. Not knowing our rights as landlords nor tenant's rights, we attended to ongoing repair requests & upgrades from previous tenant. When we found out the tenant was about to leave & failing to find one, we were concerned about tight cash flows for the coming months.
After we decided to transfer our property over to Shine Real Estate, they took away our worries & issues. They inspected the property & provide us advice on areas that need maintenance to make the property safe. They worked with us to organise maintenance & repairs. They gave us feedback on a shortlist of applicants after they interviewed & did reference check. I was plesantly surprised that they were able to find us an ideal tenant within 1 week!!!
They assisted us to organise insurance to reduce the risk of personal liability. They keep us updated constantly on every little thing. Best of all, they transfer the rent to us within a few days. Their services are very professional and they gave me back my peace of mind. Now I can relax knowing that my property is managed by capable hands from Shine Real Estate. So I have no hesitation to recommend other landlords to try out Shine Real Estate. I am sure they will not be disappointed, just like us.
Kind regards
Mr & Mrs Wong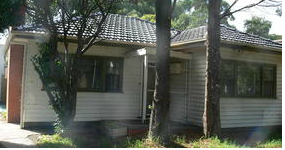 Stewart – Nobel Park Owner Says …
Vanessa & Vicki,
I am the owner of Arnold St, Noble Park I would like to let you know that my wife and I are delighted to have you manage our property. I am very pleased that you found a good tenant so quickly and within 1 week tenants moved in while LJ Hooker had the property for 6 weeks and they could not find a tenant. You also got us higher rent than LJ Hooker advertised for.
In addition, I am particular impressed with Vicki that on Easter Friday, there was a burst pipe at the property. Unlike other agents we dealt with before, Vicki was on site and informed me straight away. She quickly organised trades person to have the property under control and manage the situation extremely well that I did not need to stress over the Easter Break.
Your property management team is the best agents I have dealt with; you truly care about the property and proactively manage issues. Thank YOU!
Kind regards
Stewart Huang
28/4/2012